Recruiting In Your Personal Style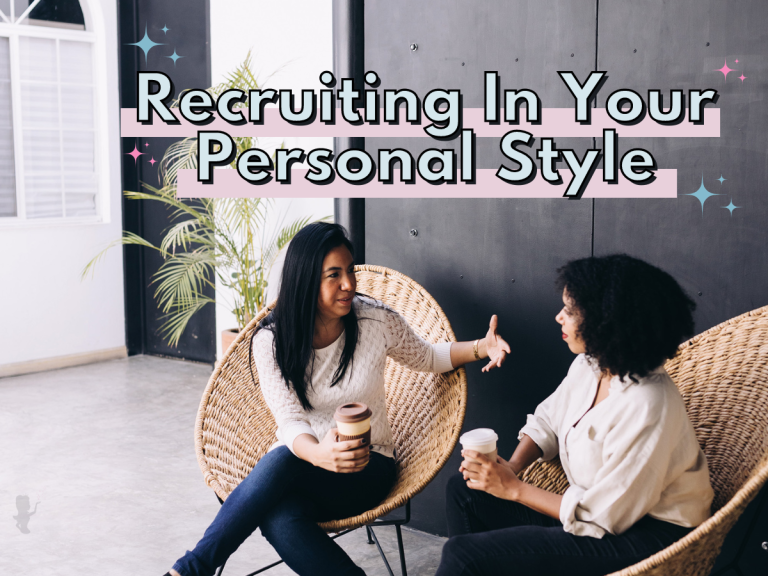 Recruiting in Your Personal Style
This is a transformative course designed for direct sellers ready to ditch traditional recruiting methods and embrace a more personalized approach.
I believe that your personal style is your greatest asset, and this course will show you how to harness it effectively.
You'll learn how to identify and capture your unique style and apply it to create a recruiting strategy that feels authentic and resonates with your target audience.
But we won't stop there.
I'll also guide you in building a repeatable recruiting system that aligns with your personal style, ensuring consistency and efficiency in your process.
Plus, we'll delve into crucial next steps like onboarding and teaching new recruits, giving you a 360-degree view of the recruiting journey.
Get ready to revolutionize your recruiting game!
In the world of direct selling, authenticity and personal connection are key, and that's why I am thrilled to introduce our new course, Recruiting In Your Personal Style.

This course is designed for direct sellers like you who want to break away from outdated recruitment tactics and build a team that truly resonates with your personality and leadership style.

Why Authentic Team Building Matters
Traditional recruitment methods often overlook the fact that every leader is unique. By building a team that mirrors your own values and working style, you'll create a more harmonious, productive environment where everyone feels valued and understood.

Benefits of the Course
"Recruiting In Your Personal Style" will equip you with the skills to identify your unique leadership style, attract like-minded individuals to your team, and implement a strong training system tailored to your team's needs. This approach will not only help you achieve your recruitment goals but also ensure your new recruits thrive in their journey.
Course Released on Monday July 17th
Get Early Bird Pricing
$27
Available Now For A Limited Time
Click Below To Join or Log In Above